January 2018
Welcome to our new website!   We've done a complete redesign and have updated our online shopping to a much better experience.  
We hope you will spend some time looking around and enjoying learning and looking at quilts!  
MB and Patrick
PS: Most visitors to our website want to know about Thangles and how they work.  To learn about how Thangles work, click on the button below. 
Our Newest Quilt - Scrap Symphony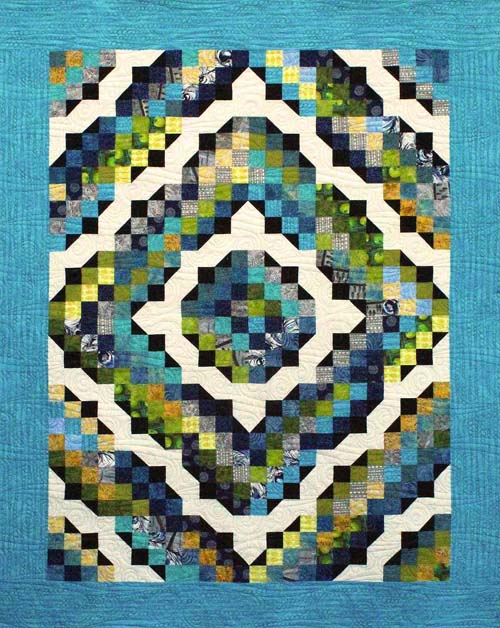 Jan 2018 – Scrap Symphony is made entirely with 2.5″ strips! and our new T-Sheets.  All the half square triangles in the quilt are made with white and black.  T-Sheets are perfect for when you need many HSTs in the same two fabrics. 
There is only one block in this quilt.  Can you find it?   
Click on the button below to go to our online Thangles Store.
Shattered - Modern, Easy, Fun
Shattered, is our new Buck A Block program quilt.  
This means you will be seeing it at your local quilt stores with the opportunity to purchase the quilt kit in a series of block kits.   This is our 14th design for our popular Buck A Block Program.  
This pattern uses our 2.25″ Thangles.   Click on the button below to go to our online Thangles Store to purchase and read more about this pattern.
Want to look at Quilt Patterns?
We put Thangles in our patterns and call them Project Packs.   You won't have to worry about buying the right size of Thangles to go with your project.  Everything comes in one package. 
We have mini quilts, lap quilts, bed quilts and table runners.  Lots of different types of projects! 
Click on the button below to take a look at our Project Packs.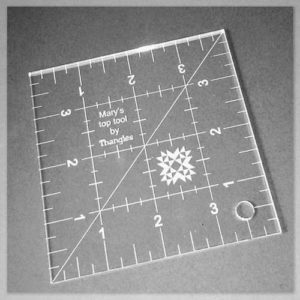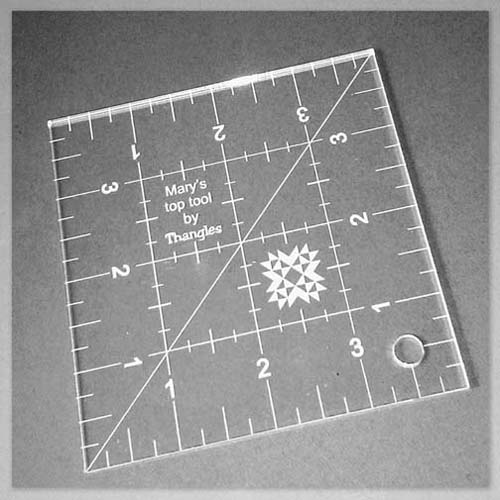 Check out our newest product, Mary's Top Tool.  This inexpensive tool is super handy and designed for everyday quilting tasks.